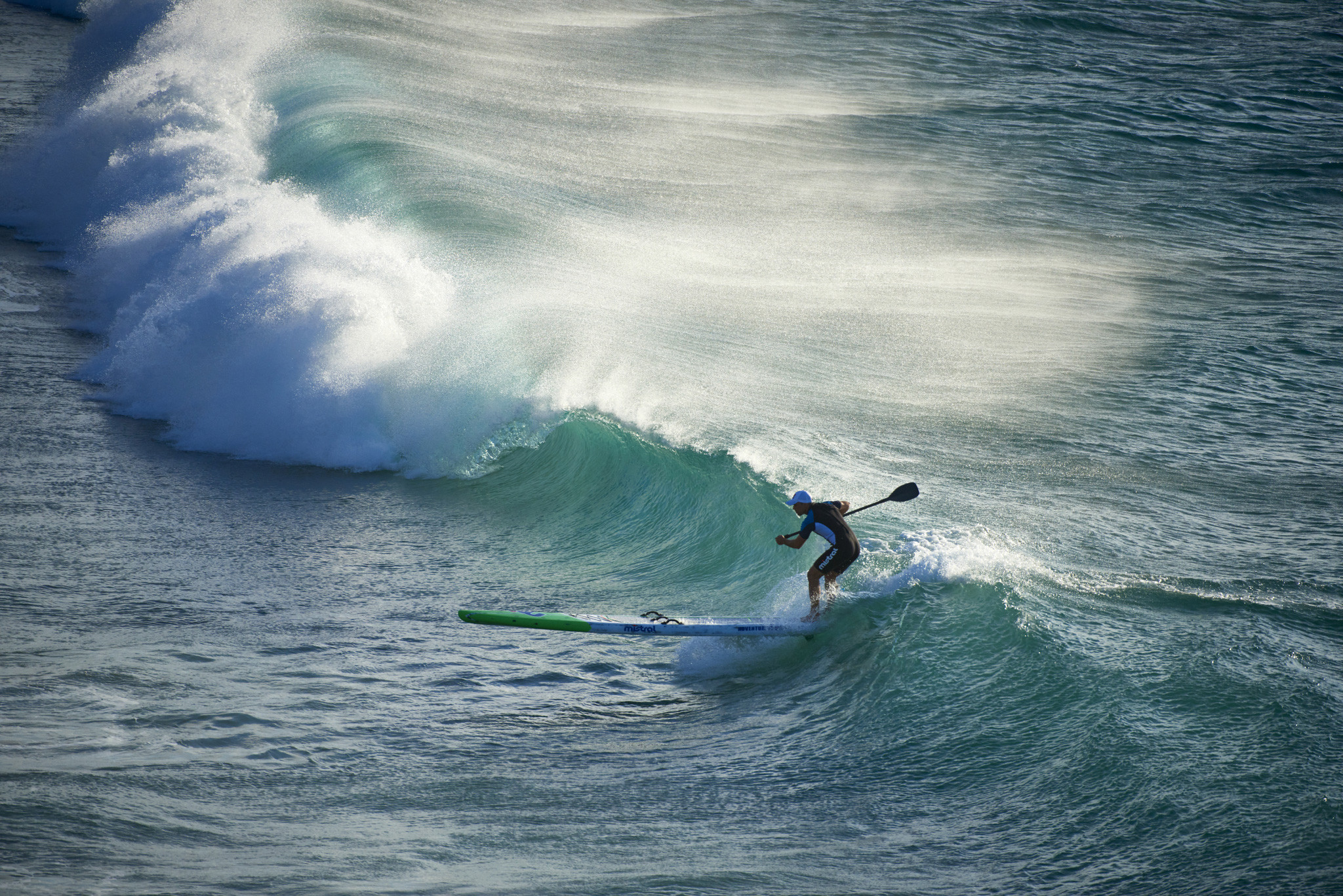 SUP Hardboards
When Performance Matters
Designed to higher performance levels, whether for SUP surfing, racing or touring, a hardboard is the next level choice. We set out to incorporate details of form and function into each shape to create a specific performance and behaviour unachievable in inflatable construction. Rail shapes, rocker lines, nose and tail profiles and the inclusion of rounded sections, concave and vee sections allow us to create a specific ride and performance over any particular body of water.
Sup Surfing
Working with highly experienced shapers worldwide, we create performance-orientated sup surfboards that combine design elements for both paddling and surfing. Whether paddling back out to the line-up or dropping into a wave, the combination of board, body and blade need to work together, after which rail shape, rocker lines, width, and shape come into play as you trim along the wave and transition from rail to rail.

Choose between our dedicated compact sup surfboards for high levels of manoeuvrability, such as our Seaspray 8'2, 9'2, and 9'6 or for riding fuller waves and riding in the classic mellow longboard style, choose between the 10'9 or 11'9 Seaspray or Sunburst 10'5 and 11'9 offering a balanced cross-over experience between paddling and wave riding.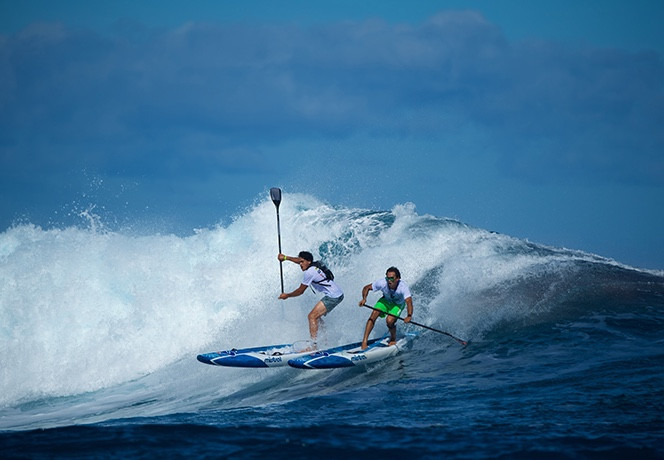 SUP Touring
Touring in the true spirit of adventure often means extended time on your board, sometimes over half a day or more, whether gently cruising inland waterways or sheltered coastal waters. Typically, you'll want to take provisions, such as food, water, extra clothes, and perhaps even a small tent, stored within a dry bag secured to the deck. The board must have outstanding stability to conserve paddler energy, balanced with speed, glide, and adequate volume to support you and your supplies.

Our high-volume Adventurist 12'6 and 14' designs offer the best of both worlds. The relatively low freeboard presents less windage and reduces the 'corky' feeling underfoot, deck scuppers (drains) assist with drainage, and bow-mounted deck elastics secure up to 25 kg of cargo.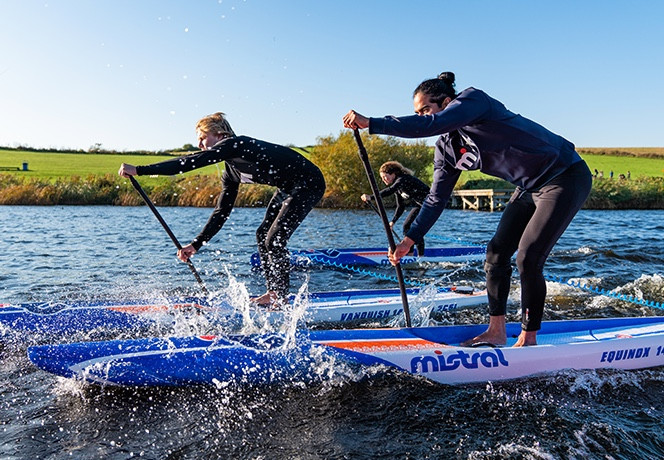 SUP Racing
SUP race board design allows us to take all we know of hydrodynamics and other paddle sport craft and apply them to create the most efficient, fastest hull shapes over differing waters, whether flat, choppy or rough. Since 2015 our R&D team have produced record-breaking, podium-winning boards for flat and open ocean waters.

Our flat water Vortex, open ocean Equinox and all-rounder Vanquish boards provide for a broad range of performance needs. Depending on your local conditions and the performance you are seeking, when it comes to surface-moving water, the Equinox excels at working with water and extracting energy from it. Meanwhile, the Vortex is a proven race thoroughbred for flatter waters, while the Vanquish is the perfect choice when moving between varied water conditions.